SPECIALITY AUTO TECH
600 DORSEY ST.
BEATRICE, NE 68310
brian@specialityautotech.com


Speciality Auto Tech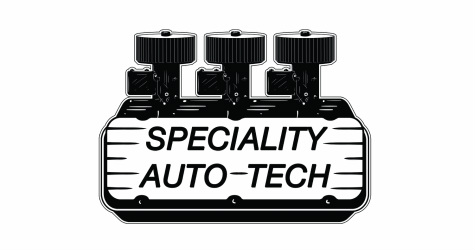 With over 40 years of combined automotive repair experience, you can bet that we will eat, breathe, and lose sleep over your car!
We take a great deal of pride in every vehicle we work on, and approach them all with the same enthusiasm and attention to detail as we would if they were our own.
We hang our hat on automobiles made from the 1920's – 1970's, specializing in drivetrain revival, modernization, custom work, and regular maintenance of these vehicles.
So whether it's a 1940 Chevy you pulled out of your grandpa's field, a 1956 Ford you want to put A/C in, or a car you bought at the auction that still needs some work, Speciality Auto Tech is here to help get you back on the road.
Speciality Auto Tech is located in Beatrice Nebraska and is proud to work and live by Christian based principals.
While our passion in life is reviving vintage steel, we realize our purpose here goes far beyond metal and rubber.
Contact Speciality Auto Tech
today to schedule an appointment for your mid-west car restoration needs.
We're excited to get your piece of history Back On The Road !
---
A QUICK GLANCE AT SOME OF OUR MOST RECENT WORK